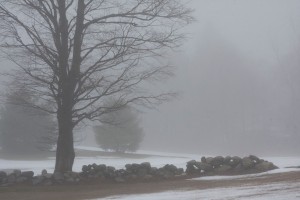 Some new work for January – winter fog illuminating the structure and beauty of trees.
Stop in at the Front Street Gallery, Patterson, NY for the new show featuring ArtEast Open Studio Artists. Artists were asked to submit work that offers different perspectives or contrasts. Curated by myself, Liliana Washburn and Bob Madden the show offers a really interesting window into the artists thinking.

This oil on canvas by John Colantuono is one of his two works and it created a great deal of discussion as to what people brought to their interpretation of his work.